Thank you for choosing Maui 17.06 (Cuba Libre).
Plasma 5.10 is another great release from the KDE team to bring you the best Linux desktop experience possible.
---
The following "Issues and Recommendations" is a quick overview of how certain parts of the system work.

Issues and Recommendations:
Installation on macbook/UEFI systems
If you have other NON-UEFI operating systems installed and want to add Netrunner, make sure to choose "Go back" if the system installer detects any non-UEFI systems on that machine.
The installation doesn't abort, but then re-configures itself to use BIOS-compatibility and suggest a "Install alongside" layout on the partition page to follow.
Language Translations:
While there is some new Plasma5-based Settings under "Account", it still is possible that not all of the system is translated after that.
Just start "System Settings" – Account Details – Translations and select your preferred language, which should trigger some more language pack installations.
Make sure to move your preferred language to the top of the list on the right and you should be ready to go.
If you find any more issues, please report them in our Maui forums here: http://forums.mauilinux.org/
---
Tips and Hints:
---
samba-mounter
(Add Network Drive)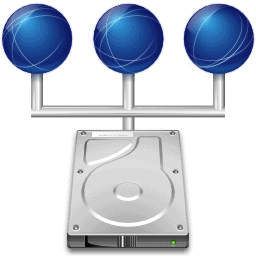 samba-mounter helps you mount NAS drives with a GUI and make them available transparently for KDE and non-KDE programs.It also tries to reconnect them during next startup, so they are available without re-configuration. Added folders are also displayed under a special "Network" folder in your "home" directory, so you can access (read and write) them directly with your applications like amarok, libreoffice, etc.
---